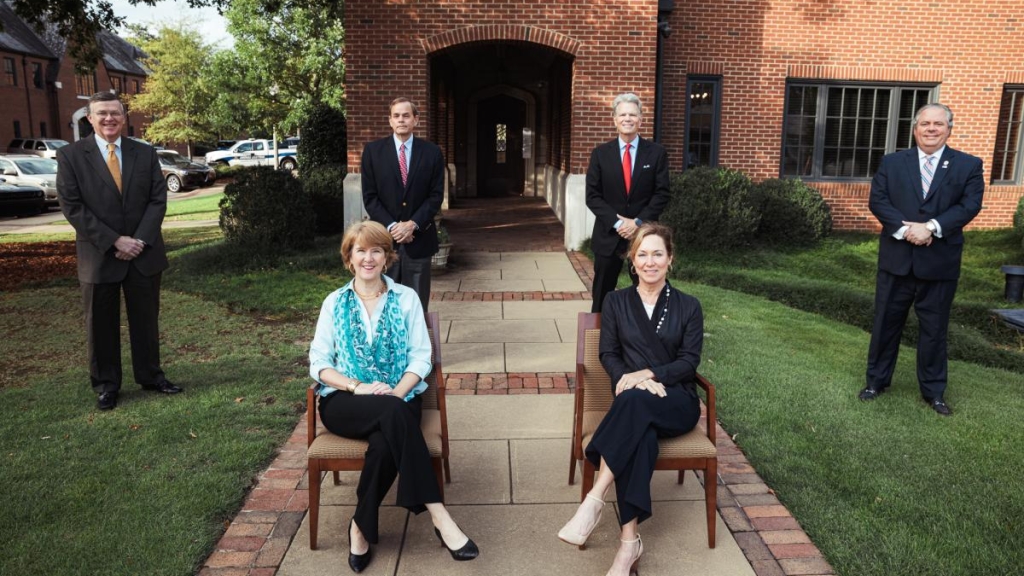 Mountain Brook City Council elections concluded in a substantial win for incumbents and moderates who were challenged by a slate of outsider candidates in the wealthy Jefferson County suburb on Tuesday.
Graham Smith, a PTO president for Cherokee Bend Elementary School and former legislative director for U.S. Sen. Richard Shelby, R-Alabama, won her election over first-time candidate Chris Powanda with 73.5 percent of the vote, according to unofficial election results provided by the city of Mountain Brook.
Powanda, who had received criticism during his campaign for conspiracy-laden social media posts, only received 1,990 total votes out of 7,520 ballots cast for the Place 1 seat.
Council President Billy Pritchard, an attorney who has served on the city council since 2000, was re-elected with 70.7 percent of the vote on Tuesday, defeating Kent Osband, a Harvard-educated financier, who received 29.1 percent of the vote.
Lloyd C. Shelton, a CPA and chairman of the city finance committee won re-election with 67.2 percent of the vote over Tate A. Davis, a construction and real estate developer, who received 32.7 percent of the vote — the highest vote percentage among challengers.
A dividing line between candidates in each of the three City Council races was the city's education policy, specifically in the council's ability to appoint members to the Mountain Brook Board of Education.
Some residents believe there is an encroachment of more progressive curriculums, including critical race theory, that led many to support challengers in this most recent election. Criticism over the school's pandemic masking policy was also a sticking point for many.
Anti-Semitic incidents in the city's school system led to school officials implementing an anti-bias training program for instructors created by the Anti-Defamation League, angering some parents who believed the group would introduce left-tinged rhetoric into the classroom.
The city's school system discontinued the anti-bias training after a vocal group of parents lobbied city officials to walk-back the decision.   
Both Powanda and Osband openly spoke out against the school's decision to use training from the ADL, with Osband using it as a key issue point for him throughout his campaign for place 3.
The voting percentages have been updated since Tuesday, with the most recent unofficial election results obtained by APR on Wednesday (Aug. 24.).