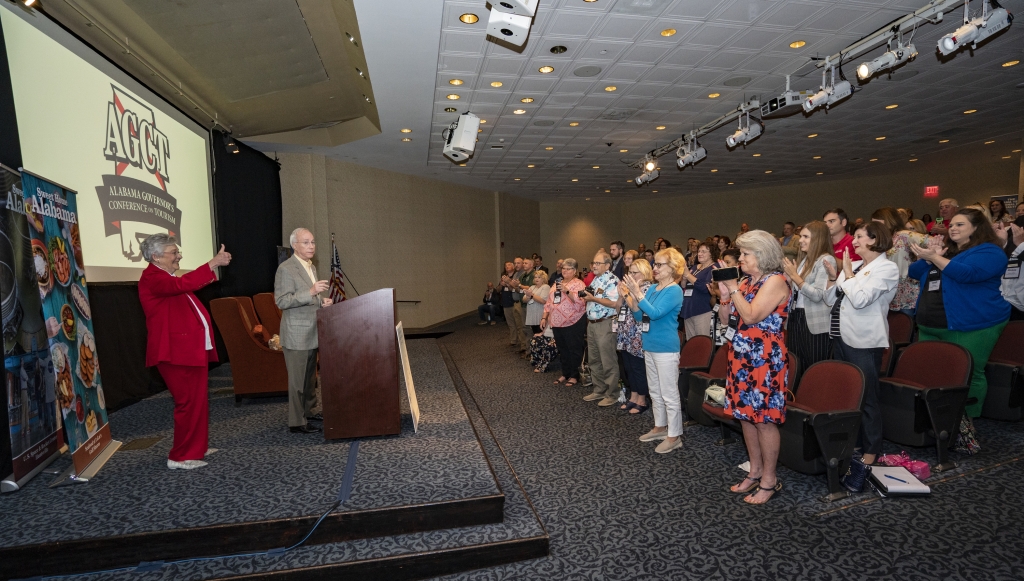 Alabama's tourism industry is booming, Gov. Kay Ivey told industry professionals gathered at the annual Governor's Conference on Tourism in Auburn Tuesday.
Ivey announced that the the industry is on pace to bring in $24 billion in revenue by the end of the year, more than double the $11 billion the industry generated in 2013.
"These are the kind of results that are taking Alabama flying at full speed ahead," Ivey said.
The Covid-19 pandemic dampened tourism across the country, but Ivey highlighted that Alabama bore that brunt better than many states.
"While the national industry lost 42 percent of its revenue, Alabama ranked in the top five states for the least amount of revenue lost," Ivey said. "Our tourists spent a record almost $20 billion dollars. Alabama was the fourth most searched state, according to the U.S. Travel Association."
Lee Sentell, director of the Alabama Department of Tourism, said the industry bounced back from people discovering the state parks, beaches and outdoor recreation the state has to offer.
According to the 2021 Alabama Tourism Economic Impact Report, 28.2 million visitors spent $19.7 billion in the state, while the state lodging tax brought in $72.6 million in revenue for the state.