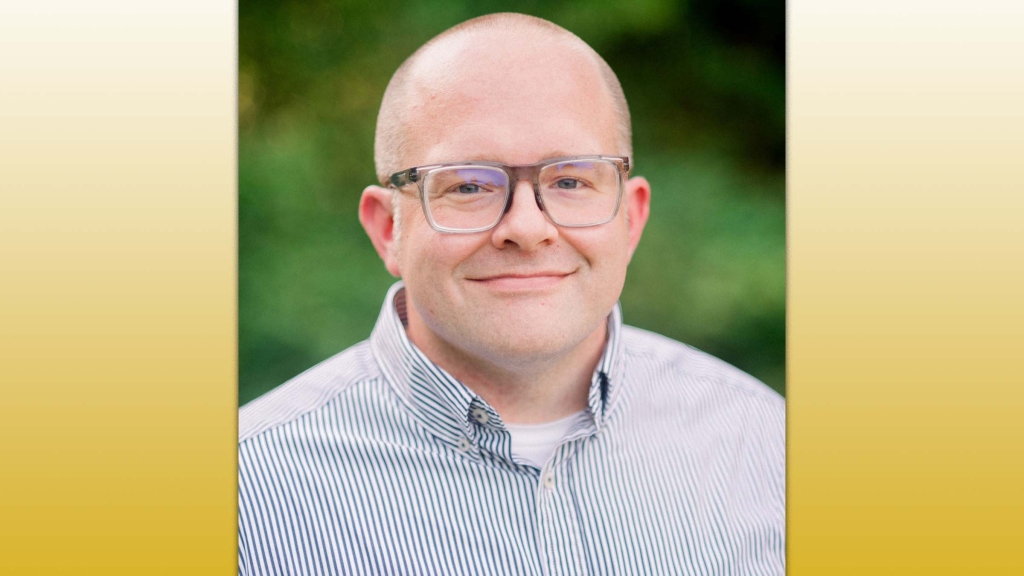 Libertarian candidate Johnny Cochran believes his positions can bring a true challenge to the long-seated Republican Congressman Robert Aderholt.
"When I take a look at District 4, it's one of the reddest districts in one of the reddest states," Cochran said. "I looked at the electoral performance of Robert Aderholt in the last handful of elections. The last election he defeated (Democratic opponent Rick Neighbors) 82 percent to 18 percent. As someone who has observed elections for a while— 82-18, I don't know if I have the right words to describe what that means. It's a shellacking."
But Cochran, a former Republican himself, said he can find more common ground with the people of District 4. He is positioning himself as the candidate that truly supports limited government and lower taxes, while depicting Aderholt as a "big government" career politician. 
"It's very interesting when I talk to folks, I asked folks 'Do you know who your existing Congressperson is?' With very rare exceptions, only a handful have been able to name Mr. Aderholt by name," Cochran said. "They don't know who their representation is in D.C."
Most everyone he asks tells Cochran that they vote Republican, and when he asks why, he says they tell him they don't want their taxes raised.
"I say, 'I'm right there with you,'" Cochran said.
Cochran is also telling voters that he believes in term limits, and that politicians shouldn't be building careers in Washington D.C.
"I'm not going to uproot my family and buy a multimillion dollar home in D.C. and stay there for 25 years," Cochran said.
Cochran grew up in Birmingham and earned his degree from the University of Alabama before working in various roles including management of the second and third shifts at plants and now works in sales. He met and married his wife in Atlanta and Cochran's career took the family to Baltimore for nearly a decade before deciding to move back to Tuscaloosa.
As the Libertarian Party began mounting an effort to gain ballot access, Cochran felt the call to run for office.
"My old man in Jonesboro was upset the Republican Party chose not to run anyone, so my father waged a last-minute write-in campaign," Cochran said. "He's always shown me all the articles about his attempt to do that last-minute write-in campaign. I had wanted to wait until my kids were a bit older, I want to maximize my time with them. But things have started to go off the rails now more than ever at the federal level. I liked what I saw in our district and decided to become a third option for the people of District 4."
Cochran said he feels less likely to pick up votes from Democratic-leaning voters, who told him they would "back the blue, no matter who." But his message to those voters is that he has a better chance to win the race.
"Mr. Neighbors is a very nice, honorable guy, but I don't believe he can win votes from that 82 percent block," Cochran said. "I am the small, limited, constitutional government candidate. If the (Democrat voters') goal is to unseat the incumbent 25-year Republican candidate, I have the better shot."
Cochran set himself apart from Aderholt and Neighbors on the Russia-Ukraine conflict, saying both candidates support war.
"I am the pro-peace candidate," Cochran said. "I can't believe I have to say this as the youngest candidate in the race. Why have we not called for diplomatic meetings with Russia? We can condemn them for the invasion, but we need adults in the room. There are no voices in D.C. calling for diplomatic meetings to reach a negotiated settled agreement."
By sending weapons and aid to Ukraine, Cochran said the U.S. is "playing some sort of large geopolitical game using Ukrainian citizens as pawn pieces on the chess board."
"I think that's disgusting," Cochran said. 
As a former Republican, Cochran said one reason he left the party is a sense that it doesn't follow through.
"I feel like the GOP pays lip service, but when push comes to shove, they never deliver," Cochran said. "Most Republicans oppose new gun control legislation. Where are the Republicans offering to repeal infringements? I'm sick and tired of always being told things I hope are going to happen and then they don't.
"Most politicians in Washington are political creatures of the DC swamp. They're not interested in improving the everyday life of average Americans."
The general election is Nov. 8.