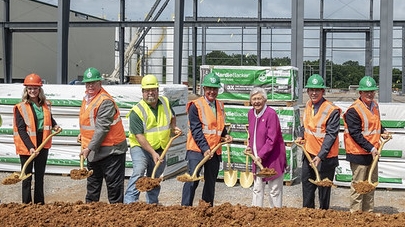 James Hardie broke ground Tuesday on an addition to its 1-million square foot facility.
The expansion will double the size of the facility and add more than 200 jobs to the local economy.
The establishment of James Hardie in Prattville in 2017 was Gov. Kay Ivey's first economic announcement as governor, and she returned Tuesday to celebrate the expansion.
The company produces fiber-cement siding and backboard used in home construction.
A representative for the James Hardie said the Prattville facility produced enough material for installation on 14,000 homes each month.