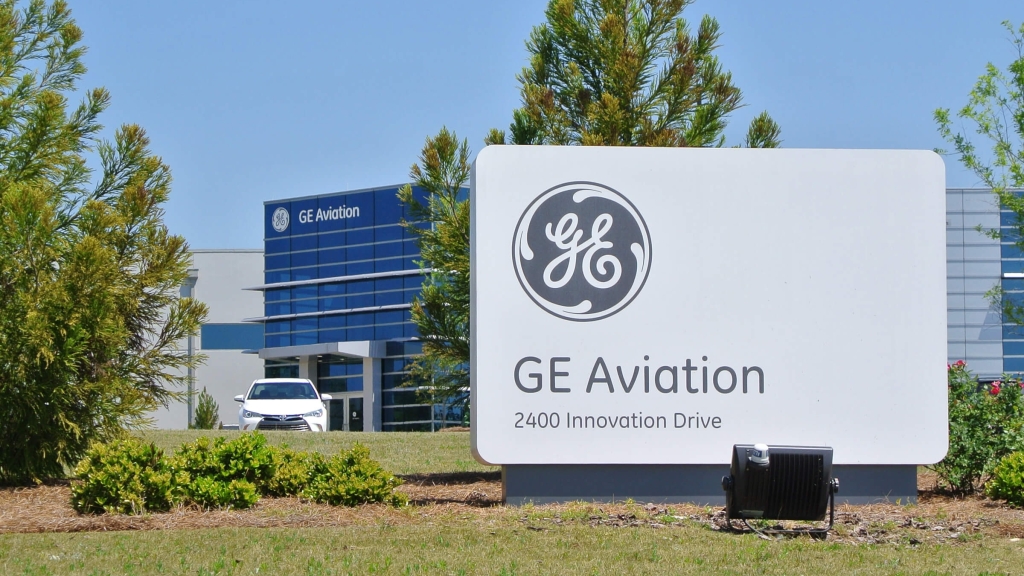 Nearly 200 General Electric Aviation workers at the Auburn, Alabama, plant have launched a new union organizing campaign. 
GE Auburn workers submitted union cards to the Birmingham office of the National Labor Relations Board (NLRB) Monday and announced that GE workers across the country are taking steps to form unions at their factories as well. Workers announced the GE Auburn organizing campaign with IUE-CWA at a Birmingham event Monday with national and state support, including Alabama AFL-CIO President Bren Riley, and leaders from Alabama Jobs With Justice, and Alabama Interfaith Power and Light. 
"As a GE Auburn worker for nearly seven years, I have seen firsthand how the company has put profits ahead of workers," said GE Auburn manufacturing associate Marcus Durrel. "GE recently ripped away our specialized job titles and relabeled all of us as generic 'manufacturing associates' to deny us the pay we have earned for our skill and experience. Union factories like the one I came from would never be able to get away with this. I'm standing with my co-workers to start a union with IUE-CWA and make sure that we protect these jobs and can always make our voices heard."
Alabama families are facing rising prices from inflation, making it harder for wages to keep up. As GE's $2.5 billion plan to break up the company moves forward, union officials say the company is only creating more uncertainty about what the future holds for all GE workers. Fueled by these concerns and inspired by a national wave of worker activism at Fortune 500 companies like Amazon and Starbucks, these GE Auburn workers have come together in a push to form the first-ever union at the factory.
Since launching their union campaign in April, the 179 workers in the plant say they have faced a wide range of union-busting tactics intended to intimidate them.
"Working at GE Auburn for over six years in the blades department, I'm proud of the work we do to support our troops with the aviation equipment they need. But with inflation hitting all of our families, workers at our plant are worried about making ends meet," said manufacturing associate Tanya Tate. "GE Auburn workers started this union organizing campaign so that we can come together to secure the good pay and job security we need. But GE is trying to intimidate us by forcing us to watch anti-union videos and unlawfully claiming they will shut down the plant if we unionize. GE Auburn workers are standing together today to say we will not be silenced as we exercise our rights to make our voices heard."
Riley said the AFL-CIO is standing fully behind the workers.
"GE workers and workers all across Alabama are standing up to make their voices heard in their workplaces, and the Alabama AFL-CIO is proud to always stand on the side of working families across our state," Riley said. "We're calling on GE Aviation to end their anti-union scare tactics and to let these workers in Auburn exercise their right to a free and fair choice to form a union."
IUE-CWA, the union that GE Auburn workers are seeking to join, represents thousands of GE workers in plants across the country, including factories in Ohio, Kansas, Massachusetts, Kentucky, and New York. GE Auburn workers launched this union campaign to demand better pay, better healthcare, hazard pay for those working with dangerous chemicals, and job security.