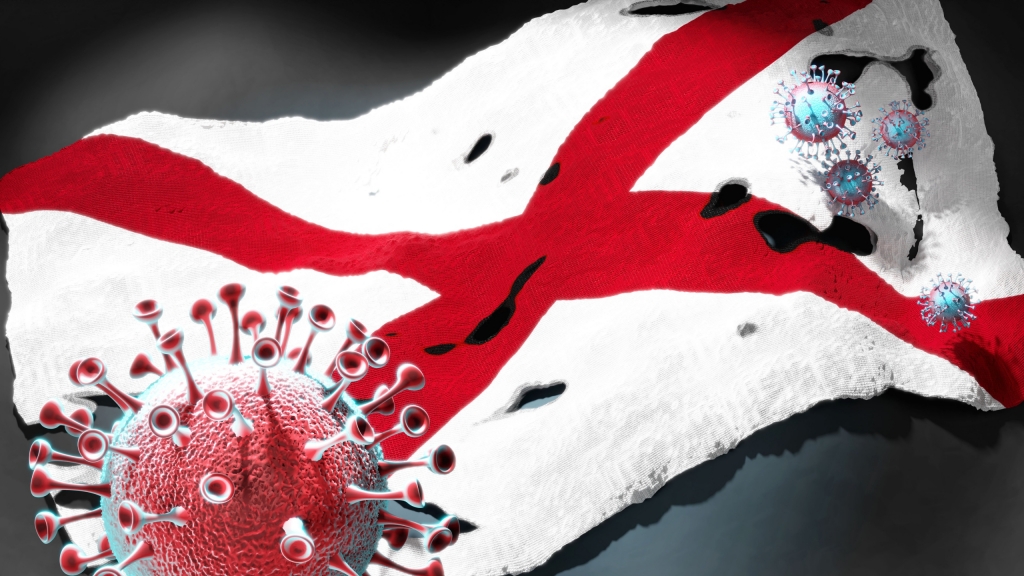 Alabama's COVID-19 positivity rate and hospitalizations continued fell this week, continuing a trend of gradual decline over the last several weeks, according to the latest data released from the Alabama Department of Public Health on Thursday.
Earlier this month, the state reached 20,000 deaths because of COVID-19, according to data released by ADPH.
The 7-day positivity rate — the percentage of positive COVID-19 test results reported to ADPH — as of Wednesday was 22.7 percent, according to ADPH. The rate jumped slightly on Wednesday but overall the rate is down from 25 percent one week ago and the most recent peak in the positivity rate of nearly 29 percent on July 20.
With the increase in availability and use of at-home COVID-19 tests, tracking the number of positive COVID-19 cases in the state has become increasingly difficult and is likely undercounted in official updates on case numbers by ADPH due to asymptomatic cases that go untested, reporting lags, and at-home tests going unreported.
The positivity rate, when combined with other metrics released by the department, gives a broader view of the state of the pandemic in Alabama despite the limited sample size.
The number of confirmed COVID-19 patients receiving care in Alabama hospitals was 572 as of Wednesday, according to data from ADPH. This is a decrease from 625 COVID-19 patients reported by ADPH a week earlier, and a decrease from the most recent peak of 738 on July 25.
According to a recent analysis of COVID-19 data from John Hopkins University, the majority of ICU beds in Alabama hospitals are occupied by non-COVID-19 patients.
Earlier this week, COVID-19 data from the Centers for Disease Control and Prevention appeared to show that hospitalizations among children in Alabama due to COVID-19 was drastically rising and driving COVID-19 hospitalizations among school-age youth upwards in the Southeast. The drastic increase was determined to be an error, which is common, and later corrected by the CDC.